Case Study : Pump Action Ltd
Company Background
With over 100 years of combined pump industry expertise, Pump Action Ltd provides the highest possible level of customer focused sales and service in Scotland. By focusing first and foremost on their customers' needs, they are able to offer a range of solutions, from heating and cooling systems to pressure boosting, thermal expansion systems and waste management.
Based in Aberdeen, Edinburgh and Glasgow, Pump Action Ltd provides both in house and external training to all sales and engineering staff to guarantee that they are the best choice for pumping and associated equipment sales and service. Due to their diverse history and expertise, they can approach engineering challenges from a number of perspectives, assuring the best possible solution and equipment for any project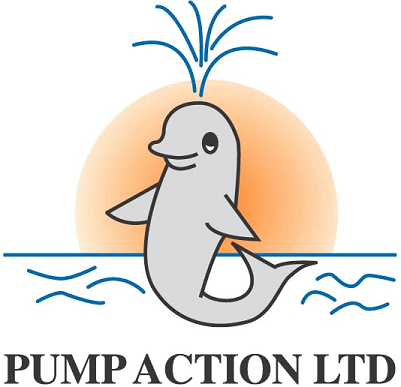 Requirements
Director at Pump Action Ltd, Scott Lamont has a long standing relationship with the Optimise team – spanning close to thirty years. He first got in touch with the team through positive word of mouth from his business accountant.
Commenting on his requirements, Scott adds: " It might be hard for some people to remember but when we first enquired about working with Optimise (which would have been several decades ago now) our business did everything manually. This was before PCs were even a thing! That's why we got in touch, we were seeking a more formalised accounting system and Optimise seemed like the perfect fit.".
Solution
One of the best ways to help your team and firm overall is to invest in a business management system. These systems are created to assist your personnel in the sales and management process and make it simpler to sell and keep track of the goods and services offered by a company.
Due to its efficiency for managing different departments of any business in almost every sector of the economy, businesses have widely embraced business management systems. It's simple to comprehend why these systems are so well-liked when you think about the advantages they provide.
By working with Optimise Solutions software, Pump Action Ltd has been able to benefit from:
Web
When we first started working with Optimise, the team helped us set up our website through its Optimise Web brand.
Add-ons
Due to the nature of the Optimise software – and it initially being tailored towards furniture businesses – over the years we have worked with the team to add design tweaks to cater towards different companies like Pump Action Ltd. More specifically, we have made changes to their order processing and reporting functionality, in addition to the layouts of quotes and invoices.
Email automation
More recently Pump Action Ltd moved away from posting invoices and statements and are now making the most of our email automation tool. Scott comments "we used to spend so much time running errands by going to the post office for instance, when it could have all been done from the office. We now see the added benefits this solution has offered our company, it's more time efficient and less costly going through the Optimise email automation."
The Optimise software is great and easy to work with – if you're a new customer or employee, the team provides training to demonstrate the solution and go over its full functionality. I have thoroughly enjoyed our partnership for the past 25 plus and I look forward to many more to come!

Scott Lamont | Director

Needless to say, I think both Andrew and Gordon are tremendous at what they do – hence why we've stuck with them for so long! Anytime we have a request to make any amends, they are happy to think of a solution to accommodate anything that we've asked for.
On the lookout for a new sales management software provider?